West Island Yoga 
Beaconsfield Yoga
Join me for West Island yoga classes and start your journey towards a healthier, happier you. 


I'm teaching at the Yellow Umbrella Wellness Center in Beaconsfield   

489 Beaconsfield Blvd., Beaconsfield, QC H9W 4C3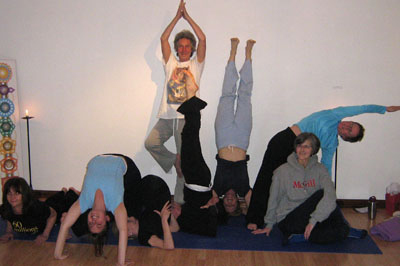 I began practicing yoga in 1990 and it completely transformed my life! In 1993 I traveled to India to do my yoga teachers' training course with the international organization, Sivananda yoga. This was part of an around the world spiritual journey that lasted one and a half years.
I love teaching and sharing my passion for yoga with others. In my classes I hope to allow my students to experience the many benefits of yoga: the physical benefits - gaining flexibility and strength, and the mental benefits - de-stressing and working towards inner peace, balance and calm.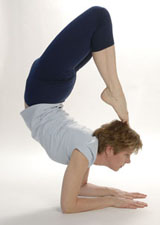 If you have been searching for...
Yoga West Island
Pointe Claire Yoga
Beaconsfield Yoga
Sivananda Yoga
NDG Yoga or Snowdon Yoga
Montreal Yoga
...I teach in a beautiful wellness center in the West Island of Montreal. If you are an absolute beginner and worried that you are not flexible enough to join in, you are in the right place.
Classes are Wednesday Nights from 6 to 7:30 starting May 24th 
Drop in fee $17 per class
Classes will be held outside on our beautiful backyard deck, unless it is raining or too cold.

For me, yoga is not about doing perfect postures, as few people can. Yoga is about working with our bodies, accepting our bodies and our limitations and slowly improving over time.
I always offer more gentle variations of the poses so that everyone can proceed at their own pace.
Yoga is so much more than exercise. We work the body and the mind at the same time by focusing on the breathing and letting go of the stress of our day. Yoga is about taking the time to do something good for ourselves - our body, our soul and our mind.
Contact me or Call today to reserve your spot!
514-577-1963
---
Return From West Island Yoga to Stress Management 

Return From West Island Yoga to Home Page