Natural Physical Reactions
of Stress on the Body:
1. Adrenal glands secrete cortisol. If stress levels are constantly high, the constant release of cortisol destroys the body's resistance to stress.

2. Thyroid gland secretes more hormones into the blood. This can cause an acceleration in the body's metabolism, which in turn causes nervousness, agitation, insomnia, exhaustion and burn-out.

3. The hypothalamus releases endorphins. This is a "well being" hormone. Chronic stress can deplete our reserves.

4. Sexual hormones decrease, which can lead to sexual difficulties and reduction in sex drive.

5. The digestive system shuts down. Stressed people often eat on the run under stress, which causes digestive problems, indigestion, gas, nausea, cramps, constipation or diarrhea. Stress decreases the body's ability to produce digestive enzymes.

6. High sugar levels in the blood and high levels of insulin being secreted in order to try to reduce sugar levels can lead to hypoglycemia and diabetes, as well as increased sugar cravings and increased amounts of sugar consumed, aggravating the problem further.

7. Liver produces increased amounts of cholesterol. If this is chronic, it can eventually lead to deposits in the arteries and blocked arteries.

8. Heart rate increases. Repeated stress can cause cardiac problems.

9. Blood becomes thicker, leading to heart attack or stroke.

10. PMS and menopausal symptoms are increased.

11. Body becomes overly acidic, leading to calcium and minerals being leeched from the body, which can result in osteoporosis, inflammation and disease. 

Often it is not the stress itself that is the problem, but how you react to it, which is why two people can undergo the same traumatic event and one, who is good at using stress management tips, can come out unscathed while the other is completely devastated.
Here are some of the maladaptive coping mechanisms we use when confronted with stress.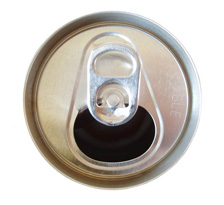 Which ones do you use?
Overeating
Sugar addiction
Overwork
Drugs, Alcohol
Cigarettes
Caffeine
Food
TV
Computer
Being busy
This leads to:
Decrease in energy
Decrease in drive
Depression
Illness
And Breakdown

Creating Balance - The Pie of Life

Here is an exercise for you to do. Take a blank piece of paper and draw a large circle. Now cut the "pie" into 6 pieces, proportionally representing how much time you spend on each of the following;

1.Love/ Adventure/ Fun
2.Friends
3.Work
4.Exercise
5.Family/ or Spirituality
6.Relaxation

Are there some areas of your life that you are neglecting? Do you need to increase the amount of time you spend having fun, exercising or relaxing? Yes, I know you are busy, but I am a firm believer that we create the time for the things we want to create the time for. Do you have time to watch TV? Could you put that time to better use? Determine a plan for yourself to help create the time you need to do things for you. Take time for yourself. 


Avoid Nutritional Stress:
Eating refined, processed foods and transformed foods
Overeating
Not eating enough
Skipping meals
Eating too quickly
Eating when stressed