Testimonials
"I'm so impressed with Sue-Anne's program, I changed my nutrition, I have more energy, feel better, my headaches are gone and I shed 36 pounds! I'm happier and less frustrated.
The thing that makes this program exceptional, is Sue-Anne's patient and encouraging way in walking you through the changes. I highly recommend her as an expert."   
Lesia Prystupa

Lesia lost 36 pounds
---
Paula from Ohio, down 30 pounds so far...
"I'm nourishing my body now, I lost 30 pounds. I feel so much better. Sue-Anne makes it simple and easy to understand.
There's no counting points or calories. I've reduced my diabetic and Blood pressure medications.
This program has saved my life." 
Paula K. 
---
"Sue-Anne nailed it right away. My body type, my personality, my challenges, etc. Not only did I reach my weight loss goal I had for 9 years, I lost 25 pounds and maintained it for over a year, as well as the dangerous belly fat. 
My energy level is so much better and I get through my days without that mid day slump.
I can't thank Sue-Anne enough for her constant support and for being the cheer leader I needed."
Cyndy King

---
Lori lost 28 pounds in the 12 week group! "I found the group fun, positive and supportive. I am eating healthier, trying new foods, exercising and I am more positive. I learned that I can do it, I can make the change."

---
"I started seeing Sue-Anne due to my sugar addiction. I am on the last week of my journey and I have zero cravings for sugar! She  helped me understand how food is connected to my emotions. I learned to spot my emotional cravings and am down 27 pounds from when I started and my boyfriend is down 22 pounds.
She has changed my life!! Don't wait!!"
Jessica Poirier
---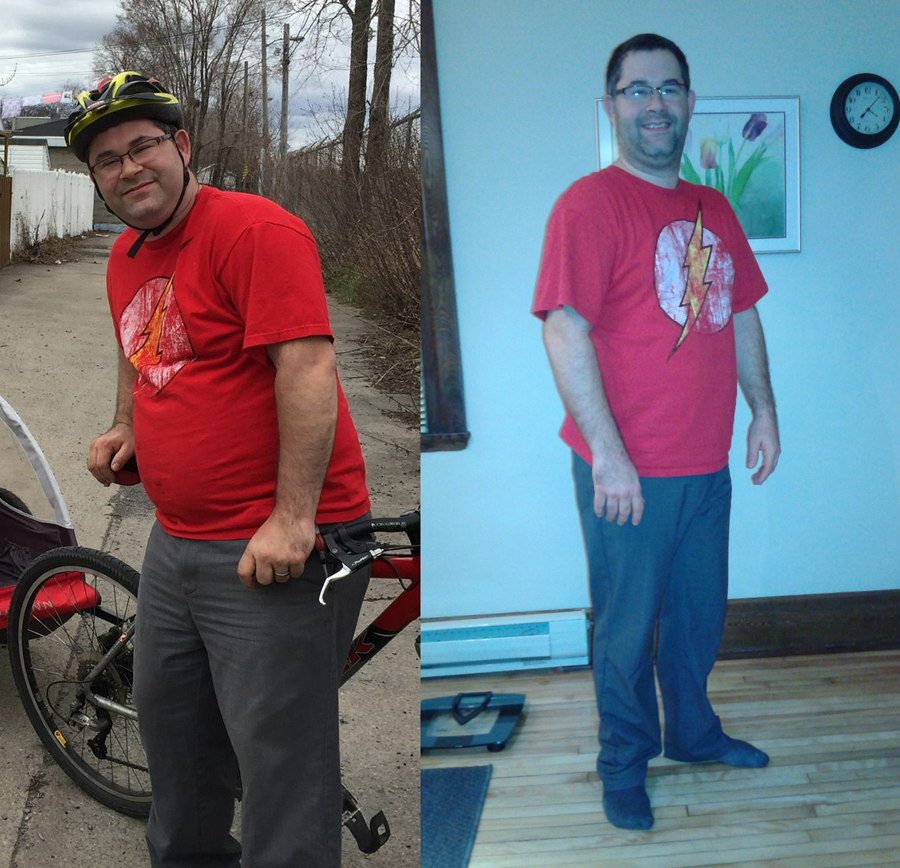 "Sue-Anne stood out from anyone else I had consulted about nutrition in the past.
She took the time to explain everything to me, lifestyle management, mindset, and so much more. I lost 20 pounds." 
Richard V.

---
Eating according to my body type is great! I went from feeling hungry twice daily to not at all. I'm not craving salt as much anymore.
I don't overeat - even when it's delicious - I actually have no interest in getting the OVERSTUFFED feeling.   
Marie-France L.

---
"I lost 30 pounds in 6 months! I no longer feel like taking a nap in the afternoon. I no longer experience inflammation, it's really amazing."
Cinzia C.

"I went to my family doctor yesterday for my check up. He is so happy with my health. Blood pressure is so perfect it scared him. I lost 35.5 lbs since my last weigh in at his office."
Karin H.

"Sue-Anne helped me enormously, my acid reflux and bloating are gone and I sleep better. 
She has a great, holistic approach, healing your body and soul at the same time, enabling you to find out the real reason as to why you overeat and have issues with weight."

Tanya Z.

"Sue-Anne helped me get back to my pre-pregnancy weight. I lost 14 lbs in 10 weeks! Best of all, I don't feel hungry all the time, I sleep better, and I have more energy.
Sue-Anne is a great coach! Her enthusiastic, positive attitude and gentle encouragement made it easy to make the changes." 
Chantal S.

"I came to Sue Anne desperately looking for a weight loss program that worked. I had tried all the latest fad diets So far, I lost 18lbs in 13 weeks! 
This was an amazing experience. I am so much happier and in turn so is my family, particularly my husband, who says "a happy wife is a happy life".

 Carmelina 
I have no more digestion issues (at all!), I sleep 8+ hours every night, I have hardly any pain in my joints and I lost 12 pounds! 
Eating for My body type changed my life! It is simple, easy to follow and it works!

She is professional, non-judgmental, has excellent listening skills and an amazing sense of humour!  
Marjolaine
 "I never thought it was possible!  I have struggled with an extra 15-20 pounds for many years. 
After a few weeks, the pounds just started to come off and I didn't have the feeling that I was always hungry anymore. I lost 15.5 pounds in the 12 week program! My husband said to me the other day "Who are you and what have you done with my wife"!!  I feel like a whole new person."
Anna
"I lost 20 pounds in 10 weeks and have kept it off ever since! Sue-Anne helped me see that I sometimes wasn't taking as good care of myself as I did of others (even my pets!)
I never had the courage to ask for the time off before. Sue-Anne helped me realize this was an untapped resource for me to recharge my batteries periodically if necessary.

Her non-judgemental and humorous support cheerleads us on to change our lives!" 

Katherine P.


"I lost 10 pounds over Christmas and a 2 week trip to France! I feel more in control of food and food choices, versus it controlling me.  
You changed my life.  I am so less stressed.  Instead of letting things control me, I am not reacting in the same frazzled way.  I am more calm, reflective and appreciative. 
It has been a life-changer for me." 

Debbie D.
Sue-Anne's 12 week program was transformative to say the least. Not only did I lose an incredible 19 pounds and 10 inches, she helped me to completely eliminate my emotional eating.
The entire process felt natural and was effortless. I wish I had learned how to eat this way decades ago! Her positivity, individualized attention and incredible support were instrumental to my success!
Claudia H. 
"I was diagnosed with high blood pressure 2 years ago.  Sue-Anne took an holistic approach to find the underlying cause of my high blood pressure. Suggestions included dietary changes and suggestions to reduce stress. 
I do not need to take any medication and my cardiologist is quite impressed with my numbers, 
Judith Kolomeir
I lost 11 lbs! Nothing has ever worked so well and has kept me satisfied before or has felt so natural. Sue-Anne is a wealth of knowledge and inspiration.
She helped me discover the root of my 10 year chronic cough (something that every type of doctor under the sun wasn't able to solve for me). Who would have thought a cough could be caused by wheat?!!
Lisa M.

''Ten weeks later, 15 pounds have melted away. By making the small subtle changes you suggested, the weight has come off effortlessly, I no longer have food cravings, I love eating well and I feel absolutely amazing.
Thanks for helping me change my life Sue Anne!''
Joleen 
"Sue-Anne, just want to say that I finally got on track with your ebook about losing weight now down 18 lbs ...and feel great 
Judy Bizier
---
"While the doctor couldn't figure out what was causing the digestive issues I had been suffering with for 3 years, Sue-Anne did.
She suggested going gluten free and within 3 days the bloating, upset stomach, and all symptoms had greatly decreased. I feel great and I can't stop raving about it to all my friends and family."
Diana G.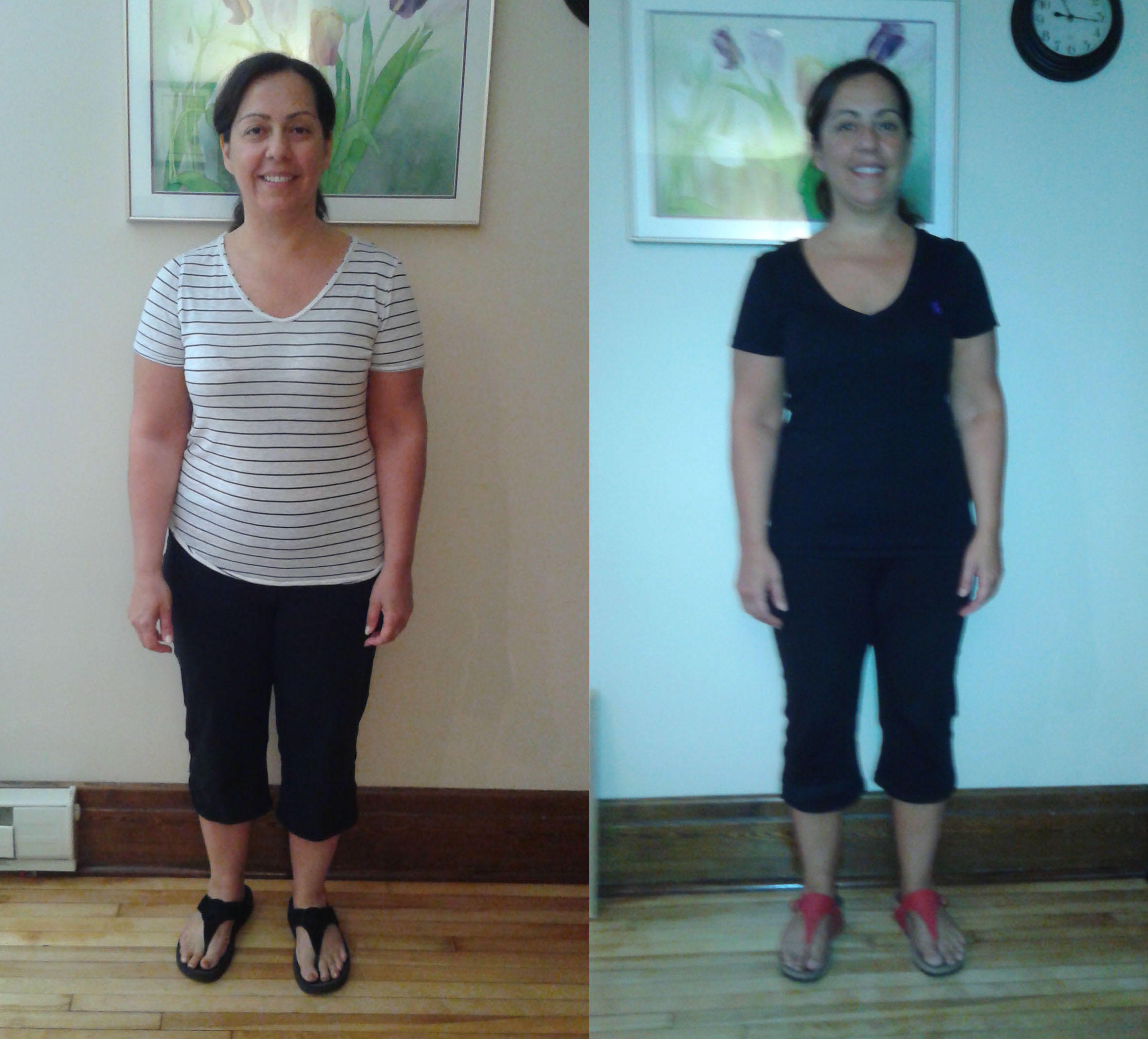 Sue-Anne gave me the information and resources I needed to help me to help my myself. I lost 8 pounds, I am eating healthier, more protein, more fiber, I am more regular. I love her relaxation CD, I am getting out more and taking time for me. I am in a much better place.

Beverly S. (75 yrs young :) )

"Just thought I would share with you that I just got back from my yearly check up and happy to report that my doctor was quite impressed with the change in my numbers all around ...EVERYTHING is way way down ...BIG improvement ...Thanks so much for steering me on the right path!"
Estelle

"My hot flashes were unbearable. My sheets would be soaking wet every single time I slept, whether at night or even during an afternoon nap, they happened all the time. 
 Sue-Anne recommended that I do a simple cleanse with a product that would help my liver. I started taking it and my hot flashes disappeared! After 13 years, no more hot flashes! 
 Mireille Kulisz

I consulted with Sue-Anne for frequent headaches, occasional migraines, and chronic fatigue during the day. 
She suggested I consume far more protein than I was at the time and drink more water throughout the day as well. Several months have passed with this easy change and I can't remember the last time I had a headache! The fatigue has subsided as well and I feel much more sustained energy. 
Christina Koufoudakis

"I  lost 15 pounds and I feel WAY MORE energetic and happy! More important, I can see positive changes in my overall health, at 55 I had developed high blood pressure. 
 I just came back from a two-week business trip, eating in restaurants 3 times a day and I lost two more pounds!  

When I eat I feel satisfied and I don't feel frustrated at all. I am not counting anything, I just live my life, happily. My sugar blood level is decreasing.  My energy level is much higher and consistent through the days.   
 I got so much more out of this experience than I expected.  I understood the 'why' behind some of my bad habits. Having "Ah ha! Moments" during the program has been instrumental for me!
  Meeting Sue-Anne has been a LIFE CHANGING EXPERIENCE for me!"  
 Alain Legault

"When I first started dieting in December, I was at 207 pounds. I decided the best thing for me to do was just keep track of calories, but eat whatever I wanted to ensure I was getting exposure to enough nutrients. I started counting calories and dropped down to 191 before the end of December. Even though I dropped the weight quickly, I still felt miserable, low energy, mood swings, and imbalanced body functions. I eventually stopped losing weight and began to gain the weight back weighing in at 204. I felt that losing the weight would be almost impossible at this point.
My luck changed when I contacted Sue-Anne.  I decided to follow her diet plan that fit my body type.
I eat actual portion sizes and no longer count calories. It has been two months and I feel great. No more mood swings, low levels of energy, and most of all my body functions properly. The first week on the diet my body literally cleansed itself of all the bad material. The next few weeks after that I lost three to four pounds a week, till now I am losing one to two pounds a week. From the starting point of the plan, I have gone from 204 to 182. My waist went from 45 inches to 38 inches. My hips went from 51 inches to 47 inches. My thighs went from 26 inches to 23 inches, and my bust went from 48 inches to 43 inches. I feel so great, and I will continue to stay on the eating diet."
Magen Boyd
"I used to have eczema and when I went to see Sue-Anne, she gave me some creams and vitamins, that fixed most of my ezcema. Before my skin was open and after that it closed my skin.
I do not trust the creams you get from the other doctors because it hurts and burns my skin, it does not cure my skin, it made it worse.
If you do not want to see my naturopath at the beginning, I will give you her best advice: lower your sugar because its bad for the ezcema."
Alex Ruiz Zeledon - 10 years old

"I was diagnosed with shingles. The itchy, burning sensation I dealt with was agonizing.
Sue-Anne  recommended two herbal supplements as well as chlorophyll liquid.

Within 36 hours I noticed a huge improvement. The symptoms were completely gone within 5-6 days and I was completely healed within 2 1/2 weeks. 
Without the help of Sue-Anne and her recommendations, my ordeal would have been much worse. My only regret was not contacting her earlier.
Guy Walker
Learn more about Sue-Anne Hickey - Montreal Naturopath.

Return From West-Island-Naturopath-Testimonials to Home Page