Beaconsfield Naturopath 
As a Beaconsfield Naturopath I Love helping my clients heal their ailments naturally and lose weight by eating right for their body type

Beaconsfield Naturopath in the Beaurepaire village
Hello! My name is Sue-Anne Hickey, and for over 26 years, healthy eating, nutrition, and healthy lifestyle has been a passion of mine! I've been teaching yoga since 1993 and in 2006 I decided to take my love of nutrition and healing to a whole new level and I became a certified naturopath.

I am as excited as my clients are when they achieve their health goals. I love being a cheerleader, (I even have pom poms!) We have fun while we work together. My goal is to make it as simple as possible for you to slowly implement changes over time that will then last a life time! 

I am the creator of Bodytypology, the body type system for lasting weight loss. Which is the best weight loss program in the universe, as it is personalized. One size fits all Never works!! 

Read more about me here

And read some of the over 60 testimonials here

I'd Love to help you transform your health and Your life! Contact me or give me a call at 514-577-1963. I'm perfectly bilingual so your consultation can be in French or in English.

I look forward to meeting you! 

I have my office at the Yellow Umbrella Wellness Center in the Beaurepaire village.

Here I am joined by this fabulous team!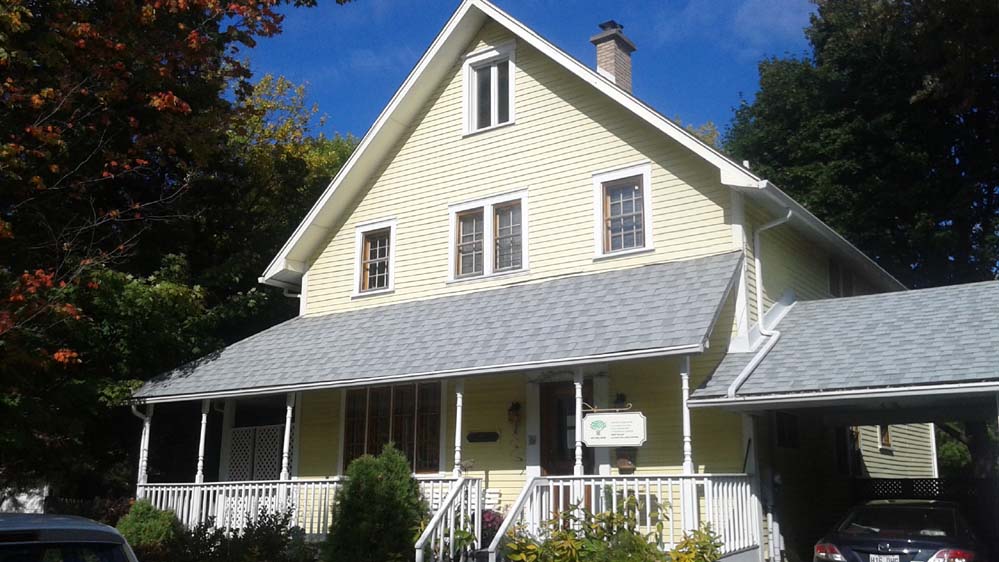 Check out the link for our location   Google maps

Andrea Mühlebach - Reflexologist
Before diving into the field of complementary medicine as a Reflexologist, Andrea Mühlebach worked as a certified translator and journalist. 
Andrea became certified in both Foot and Hand Reflexology with the Reflexology Association of Canada, RAC, then specialized in Craniosacral Reflexology with CSRI of the UK. She also practices Thai Reflexology, Padabhyanga, an Ayurvedic lower leg massage, and chair massage; she is a professional member of both RAC (RCRT), MCSRI, ANQ and AQTN. 

She believes that when you take care of your feet – you're feet will take care of you! Andrea is happy to work with her clients in English, French, German and Spanish. 

Patricia Levell M.A.Psychologist, Center Director 
Her career in mental health spans over 25 years, starting in community based services for individuals and families affected by mental health issues, then moving to her private practice as a psychologist working with adults and adolescents individually.  She has also enjoyed running personal development groups, and her "Coming Back to Me" retreats. 
In December 2016, recognizing the importance of a holistic approach to wellness, Patricia opened the Yellow Umbrella Wellness Center.
Sheila Southon, M.Ed. Counselling Psych., OCCOQ, Chopra Center Instructor, Meditation Instructor
Sheila Southon, has counselled teens and coached personal direction for over 25 years.  She specializes in helping people manage sadness, anger and stress to clear the way towards recognizing your gifts, talents and realizing your desires.
Brenda Wisenthal, M.S.W., P.S.W.Counselling and Consulting Services
Brenda is a social worker with a Master of Social Work degree and 25 years experience working with children, adolescents, adults, individuals, couples, families, and groups.
She believes that people are resilient, and have the capacity to grow and change. She works with my clients to help them identify clear and attainable goals, build on their strengths, bolster their coping strategies, and improve their self-esteem.

Brenda is caring, supportive and respectful. She  provides a non-judgmental, confidential, and safe environment in which to discuss their issues and concerns.

Jodi Pichovich    -   Certified Massage Therapist
 A graduate of Kiné-Concept, Jodi found her passion in massage.   Jodi focuses on the needs of each individual client; no two massages are ever alike.  Jodi does both Swedish and Thai massage and can help with a wide range of issues from "tech neck", to anxiety, to a sore hip.
A Isabelle Richter – Osteopath
Resonating in the consciousness of the mind and in the body, That is when we can really heal ourselves.  Isabelle works with this philosophy in her holistic practice using osteopathy and somatic intelligence.
She graduated from the Canadian College of Osteopathy in 2008, and has been practicing as an osteopath  ever since.
Isabelle treats people of all ages, pregnancies, physical and emotional injuries.
---
As a Beaconsfield Naturopath I am so happy to be a part of this team. I look forward to helping you heal your ailments naturally, increase your energy and feel better than ever!
Return From Beaconsfield Naturopath To Home Page