West Island Naturopath -
Montreal Naturopath
Welcome to my Site!
Looking for a West Island Naturopath? Or a Montreal Naturopath? Welcome!
Have you been struggling to drop those last 10 - 30 + pounds?
Do you feel like it's so hard to stop the late night snacking?
Or perhaps you've been suffering with digestive issues, hormonal issues, or another ailment and you're ready to try the natural route. 
I get it! You're not alone! This is why I do what I do, and this is why I created Bodytypology,  system for lasting weight loss. Eating right for your body type will also help heal your ailments naturally!  
Together, we'll figure out the cause of your pain and help you heal completely. 
My name is Sue-Anne Hickey and I am a Certified Naturopath. Offering consultations in person, by skype, online weight loss groups and practicing in the West Island of Montreal with my office at: The Yellow Umbrella Wellness Center at 489 Beaconsfield Blvd., Beaconsfield, QC H9W 4C3. Map

Today, I enjoy optimal health and high energy embracing life to the maximum, easily maintaining my ideal weight, free of mood swings and stronger than ever before, even as I grow older.  But it wasn't always this way, read more below...

My passion is helping people increase energy, lose weight and heal what ails them naturally, through natural health, using:
A personalized plan that's catered to your food preferences and time restraints
A fabulous manual to fast track you into immediately overcoming your inner saboteur
Transformational readings and short written exercises that I've gathered over my own journey to ensure you breakthrough your barriers once and for all! 
Weekly accountability so that you reach your goals

Fun, stickers and cheerleading, I even have pom poms! 
Top quality supplements and vitamins I've researched and use

A proven holistic approach to alternative medicine and natural healing
Always healthy?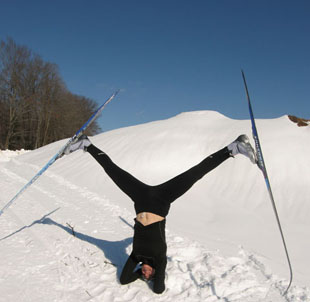 Although I grew up following a fairly healthy lifestyle, I definitely wasn't as healthy and strong as I am now! (That's me above combining my passion for yoga and cross country skiing.) In 1985 I graduated from Concordia University in Montreal with a B.A., Specialization French/English Translation.

I was much weaker – falling asleep at my desk before lunch. My energy was up and down all day unable to find the motivation to do the things I love, participating in sports, bike riding and spending quality time with friends.
I was hypoglycemic, constantly craving sweets using carbs to try to find and keep my energy up.  My body was very acidic, and I had candida albicans. causing my hands to be covered with eczema.  I had lost my healthy glow and all vibrancy. But, what's more I was nearly ready to accept that this was the way my life would be.

Around the world spiritual journey

I set off on an around the world solo spiritual journey that lasted a year and a half. I was searching for answers for the key to what holds us back from attaining all that we want. I did my yoga teachers training course in southern India, I did 4 ten day silent meditation retreats, I learned about Buddhism in a monastery in Nepal, stayed at ashrams in India and Indonesia, it was Eat Pray Love, Canadian style. :) 

My Practice
In 2006, I decided to extend my expertise in natural healing and started training as a naturopath.
In my practice I have encouraged hundreds of people to make long-term, positive changes in their lives, both on the emotional side and physical side.
I love connecting with my clients, helping them dissolve the feelings and the eating patterns that are keeping the weight on. Check out some of the testimonials here.

I created Bodytypology: System for Lasing Weight Loss

It's a personalized healthy eating weight loss system that works better than any diet.
Drop the pounds easily as you learn to nourish your body with the right foods at the right time.
The plan is easy to follow so you are sure to succeed!
It provides you with specific foods to eat for breakfast lunch and dinner. Nourish your body to lose weight without using unhealthy meal replacement shakes or bars that slow down your metabolism and make long term weight loss impossible.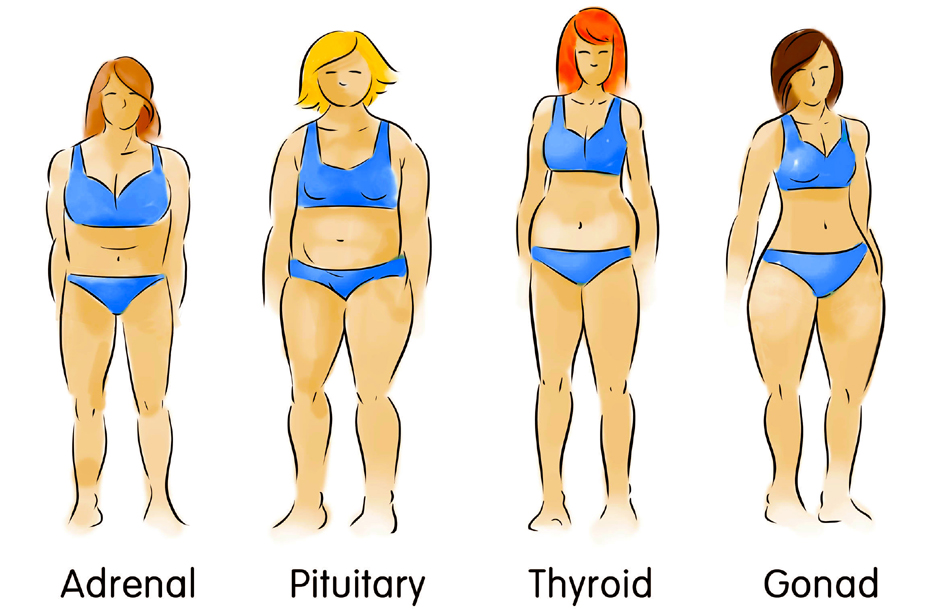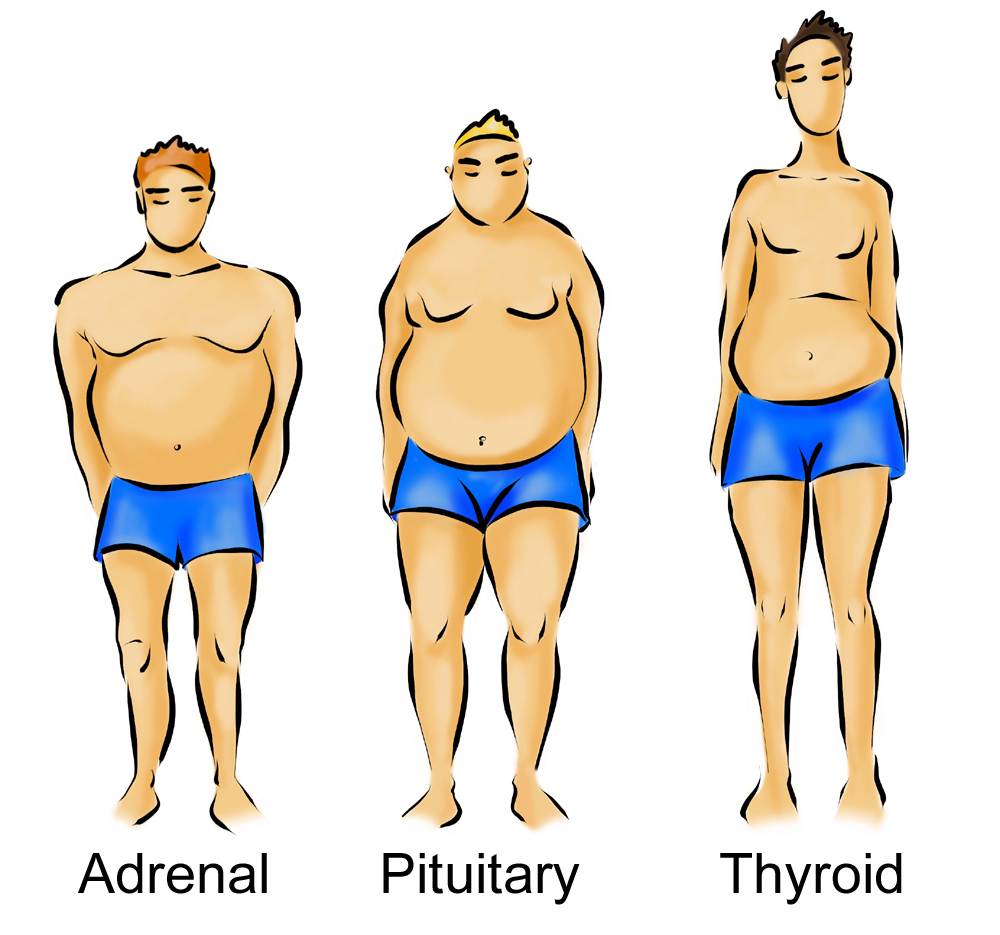 It's simple; once you figure out your type, you have your plan.

No counting calories
No counting points
No weighing food
Save time and LOADS of money
---
You won't make yourself crazy constantly thinking about what you can and cannot eat.

No more yo-yo dieting, depriving yourself and even losing weight only to gain it all back. Get it off and maintain your ideal weight FOREVER!
Bodytypology gives you a personalized system you can implement for the rest of your life.  And, the best part is that it REALLY works!
You will learn when to eat lighter meals to energize your body the most and when you can eat more to easily burn off the calories.
The results?
You will experience fat loss in the spots that bother you the most!
You will eliminate cravings!
You energy will soar!
And you will feel AMAZING as you lose weight!
My passions...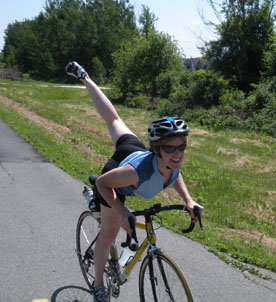 These days... on a sunny summer day, you can find me cycling long distances at a fast pace with some friends in my Cycling Club.
In the summer of 2015 I followed my dream of cycle touring and  I set out to explore Eastern Canada by bike!
In 2016 I cycle toured solo through New Hampshire and Maine
2017 was my favorite tour - to the Gaspé! 
In the winter I love cross country skiing. I give talks and write health related articles for local newspapers. 

I offer consultations online, by Skype or by phone, And in person, I have my West Island Naturopath office in Beaconsfield. You can book an appointment by contacting me with the form further down or by calling 514-577-1963.
My beautiful office is pictured above. Part of the Yellow Umbrella Wellness team, our center is located in this beautifully renovated house. See Map

I am a licensed member of the Professional Association of Naturopaths of Quebec, A.N.P.Q. Insurance receipts will be provided to you for your consultation.
My goal
With this website, I'm excited to be able to share the tools and knowledge I've gained so that you too can learn how to prevent and cure any chronic problems and obtain optimal health. You can have high energy all day, every day and find life balance. 
Learn more about this amazing website building program, I used Solo Build It or SBI, here
Our health is the most wonderful gift we have, the choices we make today affect our quality of life tomorrow.
Testimonials...
Check out a few of the success stories I have received while doing what I Love as a West Island Naturopath!
---
Find us on Google+
---
---
Looking for a Naturopath on the south shore of Montreal instead of a West Island Naturopath? Nathalie Lemire has her office in Boucherville. A very qualified practitioner with a wealth of knowledge, I highly recommend her. You can contact her at http://batirsasante.com/.
Return From West Island Naturopath to Health and Natural Healing