How to Practice Deep Abdominal Breathing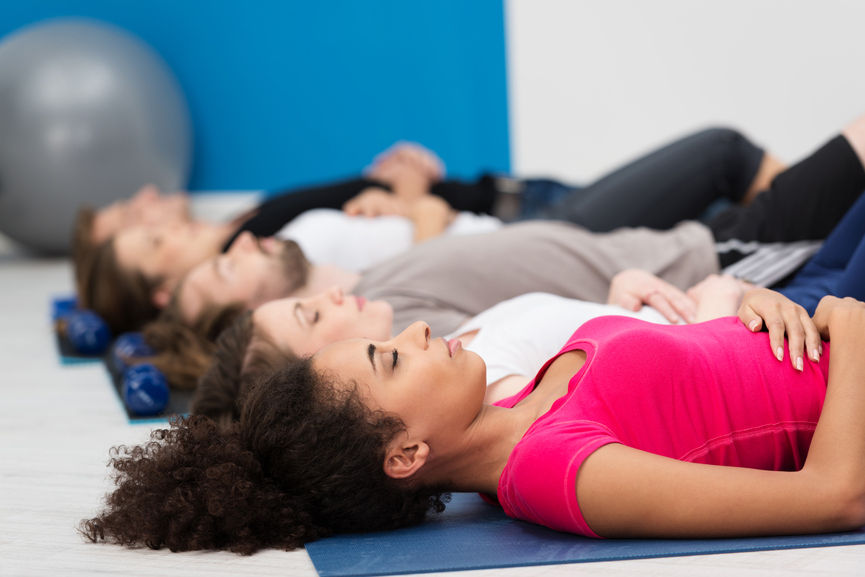 Sit up straight and comfortably in a straight-back chair, or on a firm cushion sitting cross-legged on the floor, shoulders back, back straight, chin slightly in, feet firmly planted on the floor if sitting on a chair. It is important to have the spine straight so the air and energy can flow easily.
Or you can lie on the floor and feel your abdomen expand.

Inhale and exhale through the nose. And never hold your breath, that creates stress. 
As you slowly inhale the abdomen expands. Fill up the lungs, right to the top of the clavicles (collar bones.) As you exhale and empty the lungs, the abdomen goes back in. Again, slowly and deeply inhale, filling up the lungs, abdomen going out, followed by a long, full exhalation, emptying the lungs, the abdomen going back in.
Nothing is forced or exaggerated. We simply use the full lung capacity instead of doing the shallow breathing we usually do during the day.
It may feel awkward at first. You might think that as you inhale the abdomen should be going in. But it is the same as when you blow air into a balloon, the balloon expands. As we bring air into the lungs, the abdomen expands. If you like, you can try placing a hand on your abdomen to feel the movement of the abdomen, until you get the hang of it.
You can use this kind of deep breathing anywhere, anytime to immediately bring yourself into a more relaxed, calm state, better able to stay in control and respond to stressful situations.
Return From Deep Abdominal Breathing to Stress Management 

Return From Deep Abdominal Breathing to Home Page