Mindfulness Meditation
Mindfulness meditation, what is it? Let's take an example...

What do you do when you eat?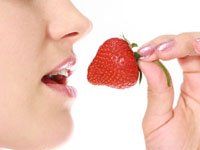 Do you read the newspaper or a book? 
Watch T.V? 
Talk? 
Are you in front of the computer? 
How often are you really present when you eat? 
Enjoying the taste, the sensations, the aromas, slowly chewing and savoring the meal. 


How often are we really present in our daily lives? Most of the time we are checked out. Our minds are constantly judging and evaluating. We are forever thinking about the past, anticipating or worrying about the future. I don't know of anyone who wouldn't benefit from a little more mindfulness in their daily lives. 

Moment by moment being more aware, here and now. When you are washing the dishes, being with the soap and bubbles. When you listen to someone, listening fully, without distractions, judgments, or thinking about how you want to respond. As with yoga or mindfulness meditation, learning to be aware of what is going on in our minds, simply being a witness to our thoughts, helps us to accept wherever we are at.

Being fully here in the moment – instead of being on autopilot, we can be more aware...
It is like developing a muscle. We can become more aware of our habits and thought patterns. Change happens when we have awareness and understanding. As we become more conscious and in the present moment we can recognize the agitations for what they are:
Thoughts
Feelings
Sensations
Opinions
Jumping to conclusions
Moment by moment be aware.
Ah, "Here is a stressful situation."
Change the way we see. Change the way we respond.