What to eat
 Eat Lightly! The old saying, "feed a cold, starve a fever"  is an old wives tale that doesn't make much sense. Usually when we are sick we don't have much of an appetite. Follow your instinct.
The best kind of things to have are: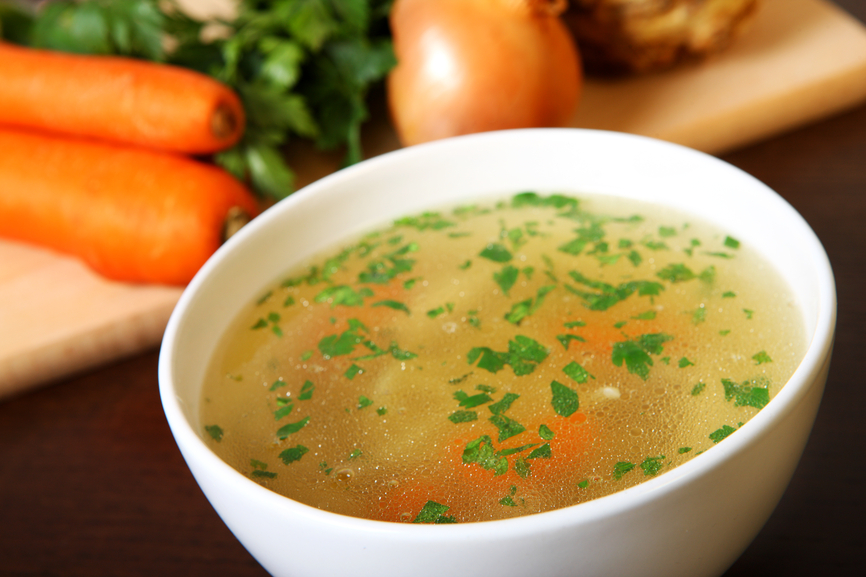 1. Home made soup broth

The best cold remedy calls for home made chicken or turkey broth. Grandma was right with this one. Bone broth is a nourishing food that supplies nutrients for the health of bones, teeth and the gastrointestinal tract.
It is also helpful for osteoporosis, arthritis and joint problems. Add some lemon juice to enhance the absorption of nutrients for the bones.
2. Potato peel broth

If you don't have any chicken broth on hand, or you are vegetarian you can make a broth with potato peels. Add in some celery, carrots, garlic and or onions. This should be made fresh every day.

3. Fresh vegetable juices
If you have a juice extractor this is the perfect time to use it. Or make some vegetable purées. 
4. Plenty of hot liquids
My favorite go-to when I have a cold is hot water with lemon, unpasteurized honey and ginger.Ginger is natural decongestant.

Hot water with liquid chlorophyll if you have it, will help reduce acidity. Drink hot herbal teas. Avoid diuretics like coffee or tea.

5. Water
Stay hydrated by drinking plenty of water.