Day 2: 67 kms - Hancock Campground to Conway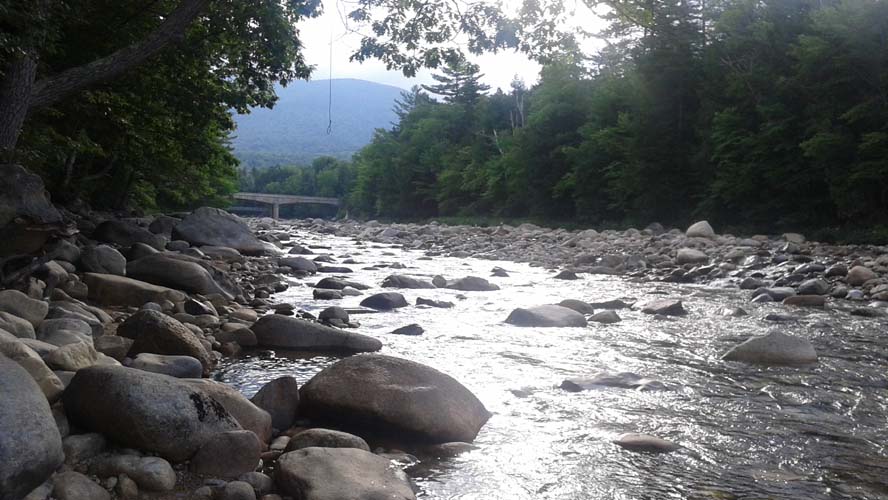 In the morning the sun was shining on the river beside my site.
All I had to do on day 2 was to cycle 67 kms through the park to Conway. I left my campground and almost immediately began to climb....8 kms up, 10... 12...wow! How long was this going to go on for I wondered?! I got to a lookout point thinking I must be at the top. Nope! I decided it was better that I hadn't previously known about the long climb as I had nothing to worry about the day before. Sometime, ignorance is bliss :)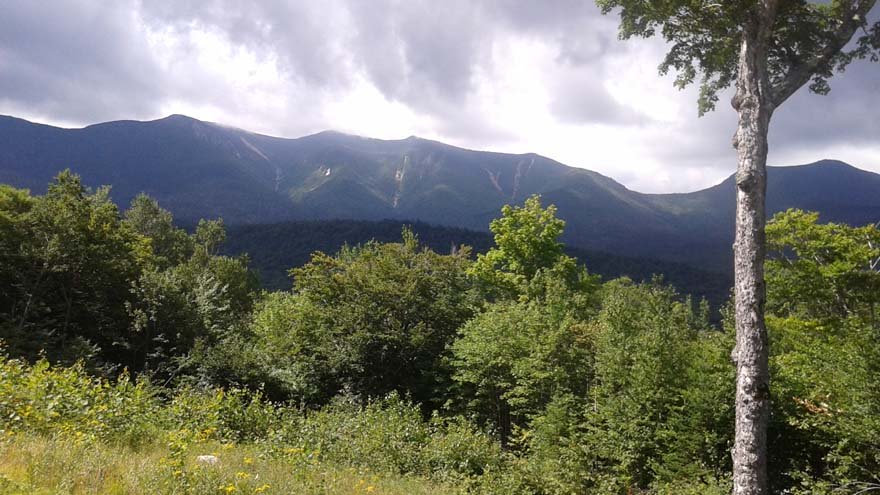 It was 14 kms of climbing before I reached the top of Kancamagus Pass. I was proud to have another cyclist on a road bike take my picture. (Note to self, check elevation on rides!)

The down hill went on for over 30 kms! I stopped off at various lookouts, and some lovely little waterfalls.

Such a beautiful sunny day, when I came across a place in the river wide enough to float down on the current and swim in, I quickly changed into my bathing suit and spent a few hours relaxing in this gorgeous spot. It was a perfect day!