The Body Type Plan - Natural ways to lose weight ebook
Follow your body type plan, enjoy good quality carbs and the right foods at the right time. This can help balance your glands and your body, keeping you trim and happy.
A personalized healthy eating  plan using Natural ways to lose weight works so well because.... 

Everyone has a different ... 

Body type
Metabolism
Cravings
Energy levels at different times of the day
And everyone gains weight in different places
Natural Ways to Lose Weight uses this to your advantage.
 When you follow your plan, you can feel better and have more energy to do what you love every day.

---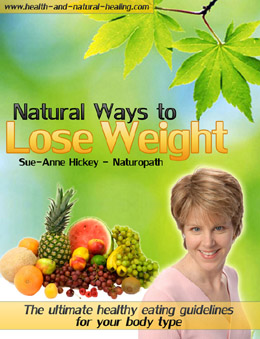 Get my ebook for only $19.95 
Click the Buy Now button and get immediate access.

"The body type plan helped me get back to my pre-pregnancy weight. I lost 14 lbs in 10 weeks! This was a battle I had been fighting for 5 long years. Best of all, I don't feel hungry all the time, I sleep better, and I have more energy."
Chantal S.
---
It has to do with the glands, we each have a dominant gland that works harder than the others, that creates an imbalance. 


Learn when to eat smaller meals when your metabolism is slower, larger meals when your metabolism is higher, to balance your glands and help burn calories at the right time.




There are...

four different body types and four different plans; 


One size fits all never works.  
"Today, I am feeling more energized as a result of following Sue-Anne's recommendations. I have lost weight and even some belly fat!"
Judith Kolomeir
The plan is easy to follow
It provides you with specific foods to eat for breakfast lunch and dinner. Nourish your body to lose weight without using meal replacement shakes or bars that slow down your metabolism and make long term weight loss challenging.

It's simple; once you figure out your type, you have your plan.

No counting calories
No counting points
No meetings
No online forums
No weighing food
Save time and money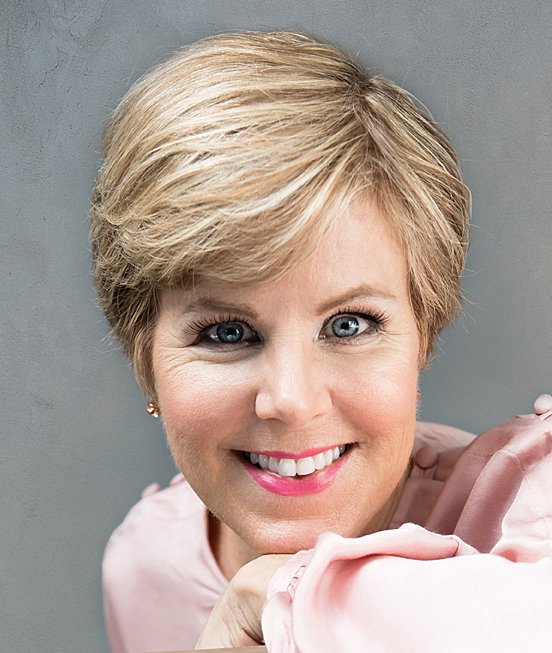 Hello! My name is Sue-Anne Hickey and I am a Certified Naturopath. Nutrition, healthy eating, healthy lifestyle has been a  passion of mine for over 28 years. 
I enjoy optimal health and high energy every day. I maintain my ideal weight, feel balanced and continue to gain strength and stamina as I get older.
This definitely wasn't always the case. I was much weaker, had up and down energy all day with my energy crashing in the afternoon. I was hypoglycemic, constantly craving sweets, my body was overly acidic and I had eczema on my hands for over 20 years.
All that changed when I started following my plan for my body type.
The results were amazing! I healed myself completely and my strength and energy increased like never before. When I showed my clients how to follow their plan with Natural ways to lose weight by eating right for their type, they had similar results.

When my clients follow their body type with the Natural ways to lose weight method they say that they feel...

Satisfied, not as hungry 
More balanced
They feel they have more energy
Have fewer mood swings
The plan is easy to maintain
Natural Ways to Lose Weight - Table of Contents:
Dedication 9 

Introduction 10
What to Expect When you Follow Your Personal Plan 18
1. Origin of the Metabolic – Energy Type Plan 21
2. Explanation of the Types 23
Do you Crave Sweets? 25
3. The Four Types at a Glance 28
4. Questionnaire to Determine Your Type 30
5. The Thyroid Type 42 (energy levels, cravings, etc. given for each type) 
6. Adrenal Type 47

7. Gonad Type 51
8. Pituitary Type 54
9. Strategy for the Thyroid Type 57
10. The Thyroid Type Plan 60
11. Strategy for the Adrenal Type 62
12. The Adrenal Type Plan 65
13. Strategy for the Gonad Type 67
14. The Gonad Type Plan 70
15. Strategy for the Pituitary Type 72
16. The Pituitary Type Plan 75
17. Nutrition Tips For all Plans 77
18. Other Key Factors for Success 94
19. Detox for Weightloss – Jumpstart Your Plan 104
20. Summary and Conclusions 106
108 Pages
You'll also learn
Leave no stone un-turned... 

The most important aspect in following natural ways to lose weight and overall health is...
How to replace less healthy foods with more nutritionally dense foods.
Fats and oils
Salt
Whole grains
Protein
Dairy
Natural sweeteners
Super foods
Eating these healthy, nutritious alternatives keep you full and satisfied.
As well as Sections on:
Stress management
Sleep
Implementing an exercise program
Improving digestion
How to boost your metabolism
Emotional eating
The first thing I do with my clients is determine their type and give them their Body type plan to follow in order to improve their health and heal more quickly. 
Get my ebook for only $19.95 
Click the Buy Now button and get immediate access!