Choosing low glycemic foods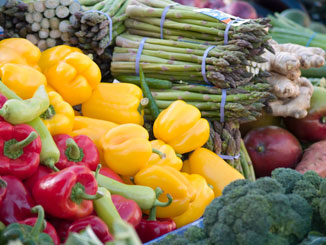 If you want to follow a glycemic diet, how do you choose low glycemic foods? 
Once again, it is the whole, natural foods that are low glycemic and the highly refined processed and fast foods that are very high on the glycemic index.
Many of my clients tell me they are trying to avoid carrots or bananas because they believe they are too high in sugar. Wrong! A good rule of thumb, if it grows it is good for you! If it's packaged and processed, it is not good for you.
Find better healthier alternatives from the white foods:
White rice can be replaced with brown rice
White flour can be replaced with kamut or spelt flour
White bread can be replaced my kamut or spelt bread (or buckwheat or rye if you can't get kamut or spelt) 
White pasta can be replaced with kamut, spelt, buckwheat, brown rice, quinoa pasta., or pasta made with pulses
It is essential to follow a healthy diet. 

If you need some help with weight loss following your body type plan is the best way to drop the pounds and keep them off. 
References:
1. Ludwig, D.A. et al. "High Glycemic Index foods, Overeating, and Obesity." Pediatrics 103. (1999): e26.
2. Strand, D. Ray, MD. Healthy for Life, Developing healthy lifestyles that have a side effect of permanent fat loss (Rapid City, South Dakota: Real Life Press 2005) 45.
Return From Low Glycemic Foods to Best Weight Loss Plan 

Return From Low Glycemic Foods to Home Page