Montreal Weight Loss Group
The top Montreal weight loss group!  
Lose the weight and keep it off forever.



"I never thought it was possible!  I lost 15 and a half pounds. My husband said to me the other day "Who are you and what have you done with my wife"!! I feel like a whole new person – Thanks!!"

Anna


"I lost 10 pounds and it was no effort to stick to it." Kari

"I must admit that I was quite skeptical at the beginning, and found it hard to believe that you can eat according to your body type. However, you have proven this to indeed be true." Linda has lost 40 pounds and counting!

"Ten weeks later, Fifteen pounds have melted away with what feels like no effort."Joleen



| | |
| --- | --- |
| |      Lori lost 28 pounds in 12 weeks!  |
---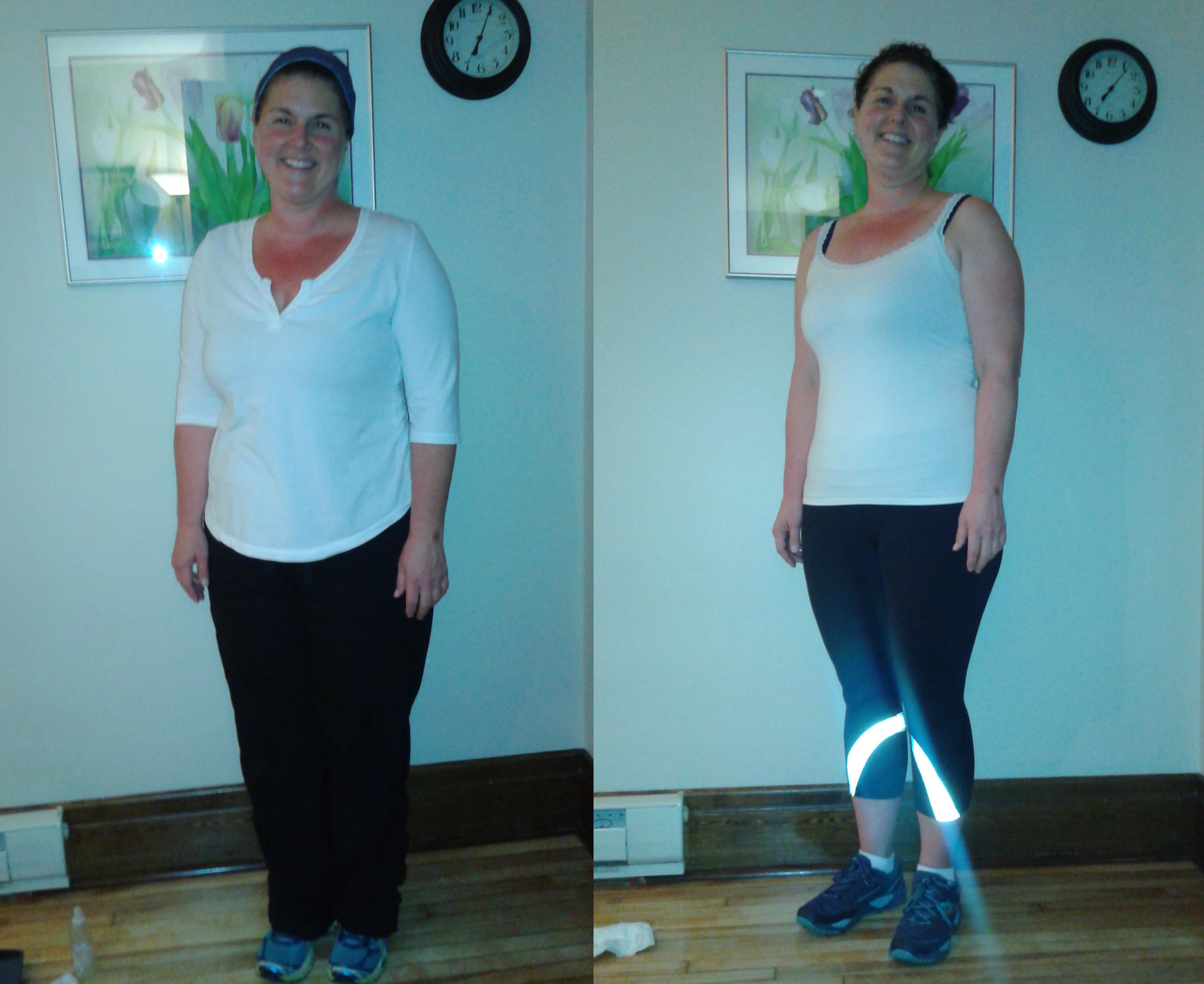 Marie-France lost 15 pounds!                   

---
                       Nicole lost 14 pounds!

---
Have you tried countless diets only to put the weight back on?
Are you tired of not fitting into your clothes and having to wear baggy clothes?
Have you been eating a healthy diet and exercising and still can't lose the last ten to thirty pounds?
Tired of counting calories or points?
Always feeling deprived?

Hate feeling guilty after you indulge?
Want to have more energy to do the things you love?
Shying away from having your picture taken?
Often feel bloated or have allergies?
Which Glandular Body Type are YOU?
Balance your glands and emotions to dissolve weight Naturally!

No More Yo Yo Dieting
Montreal Weight Loss Support Group
Let's face it, One size fits all Never works for dieting! Benefit from the expertise of Certified Naturopath, Sue-Anne Hickey.
Start with...
a one on one consultation to determine which of the four body types you are.
You'll be provided with your own personalized plan with specific foods to eat for breakfast lunch and dinner. You'll learn to nourish your body with the right foods at the right time to lose weight where you most want to.
Then...
Join a group of motivated women for fun, laughter, support and accountability to help instill and maintain your healthy eating plan and lifestyle.
We Cover Every Aspect Of Attaining Your Ideal Weight and Healthy Lifestyle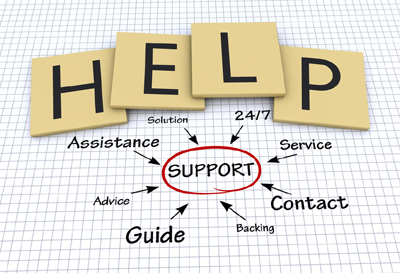 This 12 week Montreal Weight Loss group will give you All of the tools you need to help you lose weight and keep it off for good.

Goals and Planning for Success
Crafting your vision and your "Why."
Supplements, vitamins and gentle detox how tos
Protein, fiber, fat
Is your food fuel or filler? Sizes, portions
How to handle cravings

How to handle overeating
Checking your thyroid, adrenals and liver

Exercise
Emotional Eating 

Stress management
Staying motivated and staying on track
---
Joelle lost 12 pounds!

---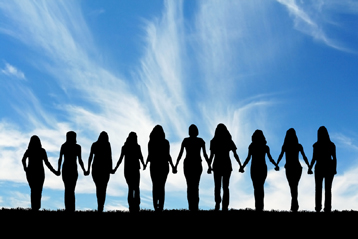 You'll also get a complete manual, my recipe book a personal food journal.
Including:
Delicious recipes
Positive quotes
Stocking a healthy fridge and pantry

Healthy snack ideas

Tips for fast and easy meals and meal planning
Using mindfulness to overcome emotional eating
And so much more
Access to a closed Facebook group for added support and sharing.

Buddy system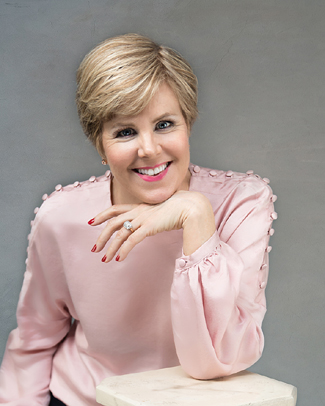 Sue-Anne Hickey Certified Naturopath
Reserve Your Place
Now!
Starts: Tuesday March 10th 2019 at 7 PM 
This group will be held in Beaconsfield.
Price is $495 including your 60 minute one on one session to determine your body type and 12 weeks of support.  

Bring a friend and you both get 10% off. 

 Call now to reserve your place 514-577-1963 or for more information
Space is limited to 12 participants per group. Once the group is full registration will be closed. 
Register Today to save your spot!
Insurance receipts provided for all the sessions. 
---
I never thought it was possible!  I lost 15 and a half pounds. My husband said to me the other day "Who are you and what have you done with my wife"!! I feel like a whole new person – Thanks!!
 
Anna

---
I just finished the Weight Loss group. It was a really great experience and I lost a total of 14.2 pounds including 2 inches off my bust, 3 inches off my waist, and 6 inches off my hips!!  So suffice to say, I am very happy with the results!

It's the first plan that actually worked for me as it was based on my body type and not the counting points or calories way which is really not sustainable in the long term.  I learned a lot about nutrition, making good food health choices, and making overall lifestyle changes and it has made all the difference. I no longer overeat or crave foods like I used to and have so much more energy and feel great.  I was hesitant about joining a group vs. one on one but the group we had was so much fun and we really supported each other and had a great time. 
Last but not least, Sue-Anne was a really great coach and cheerleader throughout the program and she kept us accountable and encouraged us the whole time. I highly recommend her to anyone who is ready to make a change in their health!  Thank you again Sue-Anne for everything!
Patty

---
I started Sue-Anne's program 13 weeks ago with a goal of losing weight and what I got was SO MUCH MORE!
 
I had never been to a Naturopath before nor had participated in a weight loss group program. 

Our weekly meetings were not just about information. They were about motivation, encouragement and belief in us no matter what our goals were.

To think that eating according to your body type would actually give results was unimaginable at first, but now I can honestly say there is no better way to eat! And I lost 12 pounds.

I would highly recommend Sue-Anne's program to whoever is thinking about making a change in their life…it will be the best gift you give yourself!

Joelle

---
''I just wanted to share with you my morning weight! When I started your group it was 160.5 and now ten weeks later, Fifteen pounds have melted away with what feels like no effort.
I am so happy to have been a part if your group. You have taught me a lot about my health and eating nutritious foods that are right for my body type. You have also taught me so much about myself.
Prior to meeting you I had tried losing weight with various methods- all were a lot of work and none had the results I experienced with you.
By making the small subtle changes you suggested, the weight has come off effortlessly, I no longer have food cravings, I love eating well and feel absolutely amazing.
Thanks for helping me change my life Sue Anne!''
Joleen

---
 During the program I would say at about week 4 - I realized my life was often up and down.  Family issues made my day to day challenging but I don't have to eat like that ?  The meal plan is the meal plan and you can learn about the plan in about 1 hour....What made the difference for me was the process of being mindful on a daily basis... My core feelings popping up on my phone as a daily reminder of WHY I'm doing this.  Sharing with the group was the best. It kept me honest and accountable but in the same process I would discover why I went off track and what can I do to change it.

Eating according to my body type plan is great! After an adjustment period of about 2 weeks I went from feeling hungry twice daily to not at all.
Salt was my issue - and after 4 weeks on the program - I noticed i was not craving salt as much anymore.
I don't overeat - even when it's delicious - I actually have no interest in getting the OVERSTUFFED feeling I used to.

The journal is simple and easy to use.  You eat real food, nothing packaged or transformed.
You're not counting calories or points and weighing everything and you lose. I lost 15 pounds.
Stick to the meetings they actually are key in getting you through the difficult weeks.
Marie-France L.

---
"Thank you Sue-Anne, for holding such informative, nutritional and glandular body-type weight-loss sessions. I particularly enjoyed the idea of having a "buddy system" in place so that we could be in touch on a regular basis to share our challenges as well as our milestones.
I find that my weight is literally falling off without any effort, so long as I follow the eating plan of my glandular body type. I have lost another 3 pounds since the sessions ended last week!
I must admit that I was quite skeptical at the beginning, and found it hard to believe that you can eat according to your body type. However, you have proven this to indeed be true.
Not only have I lost weight, I feel much better. I suffer from asthma, and since being on your plan for several weeks, I have not had to use my puffers at all!
You are truly an inspiration; your knowledge, friendly and easy-going personality are perfect for leading such groups. I look forward to continuing the process, and to be followed by you in the future".

With best wishes,

Linda (update, Linda has lost 40 pounds and counting!)

---
After this weight loss program with you Sue-Anne, I feel renewed and on my way to a healthier me in the future. I lost 10 pounds and it was no effort to stick to it.
This plan has taught me about nutrition with a new insight and opened my eyes to self actualization, Thank-you, Sue-Anne
Kari Q.
---
It was a really great class, Sue Anne. I can't believe it passed so fast. I really wish that I could have taken advantage of it more and attended more sessions, but it gave me a good foundation. It made me change some bad habits, and it gave me some new ideas on what I need to do moving forward.

Thank you, thank you!!
Suzannah

---
"I had been trying to get rid of hives, which sometimes covered half my body, for 4 years. I had seen general practitioners and allergist and had tried different medication, nothing worked. After following Sue-Anne's guidelines the hives finally disappeared. 
Also, in the 10 week group I not only lost 8 pounds with minimal effort but also gained back my health!!
Thank you again Sue-Anne!"
Rachel L.

---
This class was a learning  experience on how to eat natural foods & promote healthy living. We have become accustomed to foods that have been drastically modified & contain too much salt, sugar & fat. 
I'm gradually replacing my cleaning products to non toxic ones. Being particular, I'm delighted with the results. I have changed my attitude for the better.
Sue Anne is kind, generous & dedicated. I thought it would be just about weight, instead I have gained interesting & valuable knowledge towards a better future.
Thank you,  Sue Anne.
Jean D.

---
Just wanted to say thank you to all of you, especially Sue-Anne, for all the great info I received and the insight and motivation you all gave me.

I am glad to report that I have lost another 2 lb so it seems I will be able to keep on getting better at eating and feeling healthier.  Still going to the gym twice a week, hoping to increase that to 3 x wk eventually.

I can truthfully say that, you have definitely change the way I look at life.  Thank you so much for that gift!

Carolina V.

---
I followed Sue-Anne 's group, I thought that I knew a lot  about nutrition and about ways for controlling my weight. But the reality was that before I started the group, I had more and more difficulty keeping my weight at where it should be.
Sue-Anne helped me with this. I was even able to lose weight during the last Christmas holidays! The teaching I received from Sue-Anne and the support from the group both led to improve the quality of how and what I eat.

Maryse G. 

---
Thank you for the wonderful experience and for your positive motivation during this group's weight loss session. I have lost many inches off my body...a re-sculptured body!! You have shown me how to eat for my body type that actually works...Amazing work Sue-Anne. I thank you for helping me begin my journey to a healthy lifestyle! Much appreciated,
Gina C.

---
I'm going to miss our group immensely.  The time has gone by so quickly!  I have really enjoyed having such a small intimate group.  We have all learned a lot from each other and have received lots of support from one another. 
 
One of my favourite meetings was the night that Paula did her presentation.  I think everyone got a lot of good information from her talk. 
 
Thank you for helping me get my life back on track by eating better and becoming more active.  I feel so much better because of you.
I just want to thank you again for your thoughtfulness.  That was so cute that you got me that blower thing because I couldn't see the balloons.  Right from the beginning you bought that bracelet because I couldn't see the angel.  That truly meant a lot to me!  You were so kind and considerate throughout the entire 13 weeks.  You  never treated me any differently than any of the others and I appreciated that so much.  Sometimes people treat me like I'm a total idiot or talk loud to me.  I always have to tell them that I'm not deaf; I'm blind. 
 
I hope we can stay friends.

Chris and Bria (Chris is blind and Bria is her beautiful Lab, seeing eye dog) Chris lost 10 pounds and continues to lose more weight.


---
The Montreal Weight Loss Group provides Way More
than just weight loss!
"My hot flashes started in 2001 and were unbearable. My sheets would be soaking wet every single time I slept, whether at night or even during an afternoon nap. My hot flashes happened all the time. I hardly wore a winter coat, the lighter the better! I could not wear anything with long sleeves or with wool.

I did not want to take hormone replacement therapy because there is a history of cancer in my family, lung, stomach and breast. I was really left with nothing to do but suffer. Opening windows in winter, installing A/C in the summer were my only solutions, that is until I met Sue-Anne.

She recommended that I do a simple cleanse with a product that would help my liver. I started taking it and my hot flashes disappeared! I must tell you that the results are fantastic: After 13 years, no more hot flashes! Thank you so much Sue-Anne for your advice."
Mireille Kulisz

---
Call now to reserve your place 514-577-1963 or for more information
---
Return From Montreal Weight Loss Group to Home Page