Omega 3 rich foods - 
Foods With Omega 3
Omega 3 rich foods, which are the best? Foods that contain omega 3 are fish, sea food, nuts and seeds. 

See the tables below for a full list of foods high in omega 3.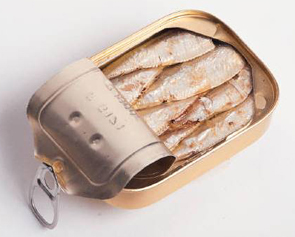 The 3 kinds of omega 3:
DHA: docosahexaenoic acid
EPA: elcosapentaenoic acid
ALA: alpha-linolenic acid
DHA and EPA are found in animal sources. ALA is found in plant sources and our body must convert the ALA into EPA and DHA.
Dr. Wayne Coates Ph.D., Author of the book, Chia: Rediscovering a Forgotten Crop of the Aztecs, states that "There is a big argument about how much ALA gets converted, Your body is going to convert what you need rather than converting extra. So you are going to convert differently from what I am going to convert. That's why nothing has come out about what percentage is converted."
None the less, you can see by the table below that the best omega rich foods are fish and sea food. Vegan omega 3 or vegetarian sources of omega 3 includes nuts and seeds, but the amounts are far less than fish sources and they provide ALA only, no DHA or EPA.
How much omega 3 do you need? 

It really depends on your diet, your lifestyle, your age, your body type. 

Do you tend to have dry skin, nails, hair? Do you have some of the omega 3 deficiency symptoms? I know for myself, my skin and body tends to be dry, so I feel the need for more omega 3 rich foods in my diet. 

There is no set RDA for Omega 3. The benefits of omega 3 abound, so be sure to eat foods high in omega 3 to your diet and take the best fish oil supplement you can find.

Food with the DHA and EPA, the 2 most promising Omega 3 fats content shown in grams.