Your Diet for Constipation Relief
Follow these simple steps in this diet for constipation to keep your bowels moving smoothly.
Drink plenty of pure water, 8 to 10 glasses per day.
This is especially important when increasing fiber in the diet.
Eat plenty of raw green leafy vegetables and fruits.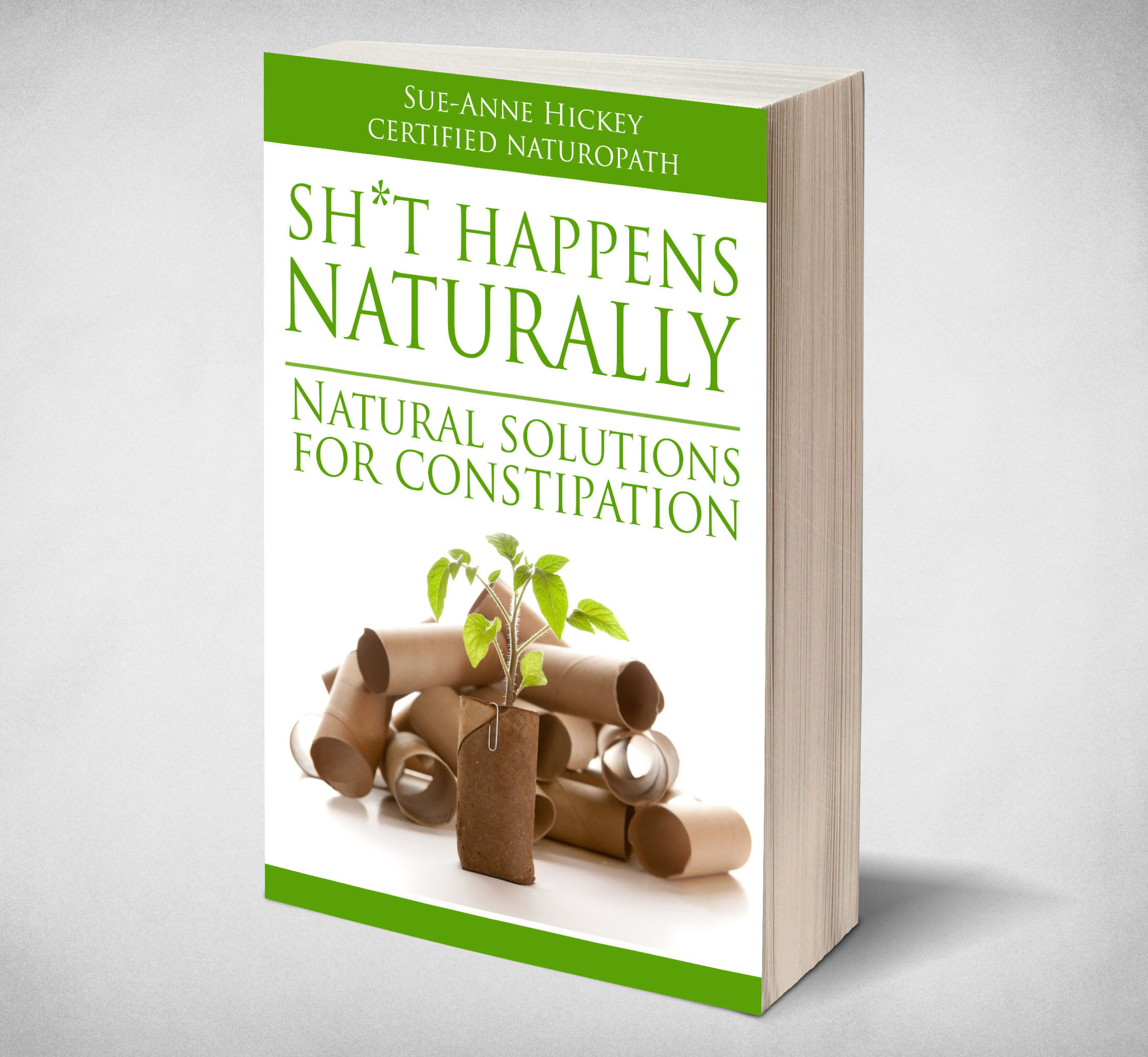 Get my latest ebook Sh*t Happens Naturally Here!

Eat whole foods that are high in fiber:

Asparagus
Beans
Brussel sprouts
Cabbage
Carrots
Garlic
Kale
Okra
Peas
Sweet potatoes
Sprouts are a rich source of fiber and as they are living, they give life!
Beans, such as lentils, chickpeas, etc, are an excellent source of 
soluble vegetable fiber:
Adzuki beans
Barley
Dried beans
Oats
Fruits such as:
Apples
Apricots
Blackberries
Blueberries
Cranberries
Figs
Grapes
Peaches
Prunes
Cereals are foods high in insoluble fiber:
Whole grains
Seeds
Wheat bran
The skins of many fruits and vegeatables
Foods that are high in pectin:
Apples
Carrots
Beets
Bananas
Cabbage
Citrus Fruits
Dried peas
Okra

Eat a low-fat diet
Avoid fruit juices, eat whole fruits instead.
Avoid foods that are difficult to digest and that contain little or no fiber: 

Cheese

White sugar
White flour
Processed foods
Refined foods
Salt
Coffee
Alcohol
Soft drinks
Dairy products
Drinks containing chocolate
By following these guidelines as well as the suggestions on constipation home remedy you are sure to soon be going as regular as clockwork.
Return From Diet for Constipation to Constipation Home Remedy 

Return From Diet for Constipation to Home Page