Lose Weight With Detox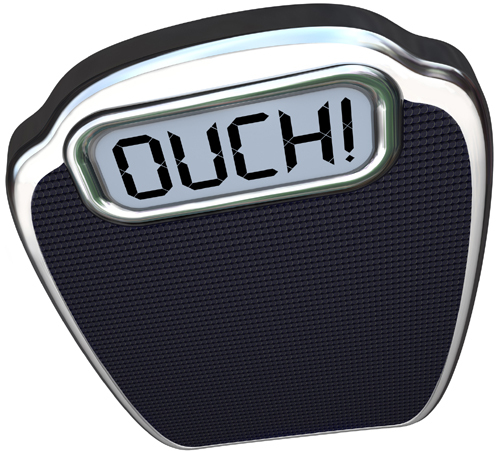 If you are planning to lose weight with detox, there is one thing you need to know.
The purpose for doing a detox is not to do a fast, deprive the body of essential nutrients and lose weight rapidly. That is unhealthy and only guarantees that you will immediately re-gain the weight lost and then some.
To detox for weight loss the main goal is to rid the body of impurities and accumulated toxins, in order to prepare the body for weight loss. And then maintain a healthy, toxin-free body for continued weight loss.
In the past I have done many detoxes. Lemon juice in water with cayenne and honey and juice fasting. I also stayed at a retreat that specialized in fasting. Were they beneficial? Yes but, in retrospect, probably not the best choices for me or my body type. My intention wasn't to lose weight it was to cleanse. Many people remarked on the changes they saw in me, both physical and emotional after I did the detox retreat.
It can be very difficult or even impossible to lose weight if the liver is overworked and in need of a liver cleanse.
Best time of year for your natural detox remedy?
A detox should be done at least twice a year and can certainly be done anytime. Some consider spring and fall the ideal time. Spring, to rid the body of the heavier foods and fats we may have consumed during winter. And fall, for a tune up and to boost up our energy reserves and health to easily sail through winter.
This is what a good quality natural detox remedy will do:
Help the intestinal, digestive and circulatory systems function more optimally.
Gradually restore the functions of weakened organs to ensure they perform to their full capacity.
Promote better assimilation of nutrients.
Promote the growth of friendly bacteria in the intestinal tract.
Strengthen the immune system.
Support the liver's toxin-removal functions and the elimination of waste material.
Contain Psyllium Hulls that provide water-soluble fiber to aid peristaltic movement in the colon and improve fecal transit time.
By doing all this you will lose weight with detox, but what's more important is for the body to be in top shape to easily lose weight naturally.


The toxins in your body could be one of the main reasons for your fatigue and inability to lose weight!
When I was studying to be a Naturopath I found the best product for a natural weight loss detox for my clients that did all of the above and more.
Tiao He Pak
The best product for weight loss detox
Tiao He Pak by Nature's Sunshine is designed to support the mechanisms of the body by targeting the intestinal, digestive and circulatory systems.

Cleansing herbs help cleanse the body of impurities and accumulated toxins. This toxic waste found its way into the bloodstream when the organs of elimination, the liver, the skin, the lungs, the colon and the kidneys, are not work efficiently.
Tiao He Pak gradually restores the functions of the weakened organs to ensure they perform to their full capacity.

Tiao He Pak helps the body achieve balance and harmony, which spells health.
A unique 10 to 30 day herbal cleansing program. 30 convenient packets each containing 6 different Herbal combination capsules.
Recommendation: 
Take the contents of one packet (6 capsules) 15 minutes before a meal. It is a good idea to simply take one pack every day for 30 days. If you suffer from constipation then you can take one pack up to three times each day for 10 days.
Drink one glass (8 ounces) of water with the capsules followed by another glass of water. 
CAUTION: Do not use during pregnancy or nursing.
Tiao He Pak $46.94
---
As well as a full detox program that does all of the things mentioned above, I use products for 

All cell detox
An environmental detox and
A heavy metal detox
As always, every"body" is different and one size does not fit all.
Detox for weight loss? Yes, definitely, when done the right way! 

Read more about Natural detox remedies, how they are essential to our health and for cancer prevention.
In order to best help you with your weight loss I have put together a program, Natural Ways to Lose Weight.
You will be able to determine your body type and find the best detox for weight loss specifically for you. I encourage you to click here to get further information about how this program can help you.
It's all about determining your body type and nourishing your body with the right foods at the right time. Weight loss doesn't have to be difficult if you follow your personalized plan that I outline in Natural Ways to Lose Weight. 


Return From Lose Weight With Detox To Best Weight Loss Plan 

Return From Lose Weight With Detox To Home Page