Essential fatty acids
Essential fatty acids are commonly referred to as omega oils.
Essential - these things can not be made by our body, they must come from foods in our diet. Therefore they are essential just like vitamins and minerals.
Fatty - there is a fatty component to these compounds
Acid - There is an acid component to these compounds.
Now you are probably thinking, "I'm eating fat and acid, how can that be good for me?"
There are 2 types of essential fatty acids:
Lineolic acid or omgega 6 and
Alph-linolenic acid - omega 3
The important factor of omega 3 vs omega 6 is getting them in the right ratio.
If omega 6 is higher it can lead to:
Heart attack
Asthma
Cancer
Autoimmune disorders
ADHD
Depression
Obesity
Also when omega 6 is too high the body has a harder time using omega 3.
What prevents the body from using omega 3?
Highly processed foods
Trans fats
Hydrogenated fats
Sugar
Some prescription drugs
High grain consumption
Alcohol
Caffeine
What depletes EFAs?
Increased ingestion of toxins in our water, air and food
Lack of breast feeding.
We also lack essential fatty acids due to not eating enough foods that contain them and because, heating, cooking and freezing destroys them.
Omega 3s are found mostly in fatty fish, see omeaga 3 rich fods and omega 6 are found in nuts and seeds, the oils made from them and in unhealthy refined oils and all the packaged and processed foods that contain them.
Omega 9 is not an essential fatty acid as the body is able to produce it, provided there is enough omega 3 and omega 6.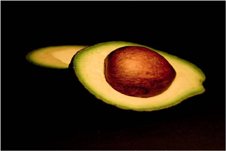 It is found in
Olives and olive oil
Avocados
Pecans
Peanuts
Cashews
Pistachios
Hazelnuts
Macadamia nuts
Sesame oil