Skinny Body Type - Weight Gain tips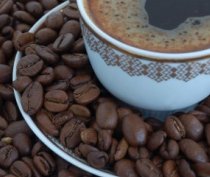 it is important to reduce or eliminate all stimulants if you are using them:
Coffee
Tea
Chocolate
Cigarettes
Energy drinks
These will keep you spiked up all day long, and keep you on the roller coaster of energy and mood swings that go with it. By cutting these out you will feel more balanced and calm.
Always eat in a calm atmosphere, take time to eat slowly
Do everything you can to better manage your stress. if you are stressed this can be literally eating away at you, keeping you thin. Practice yoga, meditation, listen to calming music, go for a walk, get together with friends, do whatever you can to help you stay calm, It is not the stress, it is the way you handle it. 
Diet tips for a skinny body type: Stay away from junk food and
eat a balanced healthy diet with plenty of healthy fats:
Avocados
Salmon, mackerel, sardines
Nuts - almonds, walnuts, cashews, avoid peanuts 
Raw nut or seed butters  - raw almond butter is good
Seeds like sunflower seeds, pumpkin seeds, chia seeds etc
Homemade trail mix is a perfect snack for you
Butter, extra virgin olive oil
Eat plenty of vegetables. 
Eggs are a really good way to get in 12 grams of protein in the morning. If you crave sweets a lot start your day with 2 eggs and that will help! When the yolk is runny it has a negligible effect on cholesterol. 
Drink plenty of pure water.