Respiratory System: 
Help for Sinusitis, 
Seasonal Allergies and More
There is nothing better than a big breath of fresh air, but what does our respiratory system need in order to stay healthy?

The respiratory system provides oxygen to the cells. Without oxygen your cells couldn't move, reproduce or turn food into energy, and of course we would die.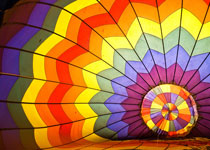 The upper part of the system - mouth, nose, sinus, larynx and trachea - help filter, humidify and warm the air as it enters the body. The cilia in the lining of the air passages, and the mucus, protect the lungs from dirt and dust. The air goes through the lungs' bronchi and bronchioles into the alveoli. They allow air to pass into the blood and on to the heart to oxygenate the cells. 

When you exhale, the blood carries the carbon dioxide and other wastes into the alveoli, to go back out through the lungs, trachea and out the mouth or nose.

If you are suffering from a respiratory ailment, help is on the way! Learn what to do for chronic sinusitis. Here are some very useful suggestions to help you with seasonal allergies. 

And be sure to check out Five Top Alternative Allergy Treatments

An estimated 300 million people worldwide suffer from asthma and asthma has increased 75% since 1980. There is so much you can do to go about treating asthma naturally. Also this diet for asthma will help you learn which foods are beneficial and which foods to avoid.