Emotional eating treatment: 
How to stop emotional eating
Be more active: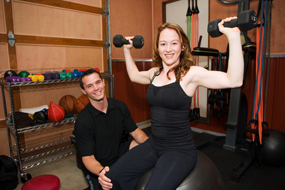 Go running or jogging
Go for a bike ride
Practice yoga
Do pilates
Go to the gym
Do weights
Work in my garden
Go for a walk
Play golf
Play tennis
Play badminton (inexpensive sets sold at the hardware store)
Participate in other sports or activities ie zumba etc
Go backpacking, hiking or camping
Clean the house
Organize a drawer or cupboard
Other ____________
Keep your perspective:
Remember a time when I was feeling good
Remember what I have to be thankful for
Make a plan
Remember that I won't always feel this way
Remind myself of the people who love or care about me
Keep in mind that my life is not as out of control as I might think it is
Remind myself that life is not as meaningless as I might think it is
Let go and remind myself I don't have to control everything
Remind myself that what I fear won't necessarily happen
Try to help people who are less fortunate than myself
Other _____________ 1.
Notice that none of these activities involve watching T.V. take a break from TV, life is too short there are so many better things to do. You also avoid all the commercials advertising unhealthy food.
It's not easy to break out of long term habits. But by coming up with a plan of healthy compensation for your self it can tremendously help your emotional eating treatment. What are you willing to do? Perhaps you need to work on boosting your self esteem. Or you can do this self esteem building exercise.
How patient are you willing to be with yourself?
Forging a new path takes time. We do tend to slip back into the same groove. A lot of patience is needed to create a new groove and to stick with it. Forgiveness and discipline are needed. Patting yourself on the back for all you're doing. Cheering yourself on, for every ''win.''
And I am serious about this! After spending decades putting myself down, I really make the effort to catch myself if I hear that little voice saying, ''you're so stupid.'' I won't listen to that negative self talk anymore. Instead I say, ''Yay, me!''
I also have a most wonderful girlfriend who cheers me on. I share my successes with her and she yells, ''Yay Sue-Anne!!'' It's so awesome! Do you have someone who can cheer you on? (hint, for me it's definitely not a family member!)